Wildlife • Small Mammals • Rodents • Flying Critters • Reptiles • Large Mammals
Stinging Pests • Non-Stinging Insects
The Bug Guyz LLC is the perfect choice for businesses and homeowners needing reliable and professional wildlife control services. Our experienced technicians are equipped with state-of-the-art equipment, providing thorough treatments to the areas needing help.
Our offerings range from quick fixes such as sprays, baiting systems, and traps to long-term solutions that develop an appropriate plan of action best suited for your property. No matter what your needs, The Bug Guyz LLC's knowledgeable staff is passionate about finding the right solution at a price that fits your budget. We strive to provide dependable customer service with fast response times and sustainable pest removal strategies – all in line with industry regulations.
Wildlife Library
Beavers
Chipmunks
Flying Squirrels
Gopher
Ground Squirrels
Mice
Moles

Muskrats
Nutria
Opossums
Pigeons
Raccoon Removal
Rodents
Squirrels

Snakes
Bird Control
Geese
Rabbits
Stinging Insects
Voles
Rats

Skunks
Wild Hogs
Woodchuck
Woodpeckers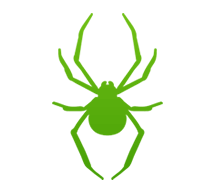 There are a lot of pest control companies in Luzerne County, PA, but The Bug Guyz LLC has a combined 20 years of industry experience and provides the most effective treatment to meet the needs of clients. Within those 20 years, we have been trained and licensed by the Pennsylvania Department of Agriculture and understand industry standards of documentation and continuing education. We also offer affordable and competitive prices!
Get a Personalized Quote Today

---
Unwelcome and destructive pests, like mice, rats, squirrels, or raccoons can cause chaos in Pennsylvania homes and offices. If a homeowner or office worker is hearing a scratching sound in the attic, they know it's time to take some action. Fortunately, there are several methods available that can help to control these pesky rodents. This guide will cover the most effective ways of controlling mice, rats, squirrels and raccoons in Pennsylvania. Homeowners and office workers alike will learn how to identify the pest problem first-hand; what traps and poisons should be used; as well as how to properly clean up after an infestation. By taking these steps into consideration, Pennsylvanians can rest assured that their homes and offices are free from these troublesome pests.
Click Here to Download this PDF Document, Identifying Common Household Pest.

The Bug Guyz are a reliable and knowledgeable wildlife control company, ready to help you with any and all of your wildlife and pest control needs. We work to ensure that our clients receive the best possible solution for their pest control challenges. Our team is highly trained and experienced in a variety of techniques and programs, ranging from effective treatments like spraying, baiting systems, and more complex plans of action to guarantee ongoing pest solutions. We value punctuality while providing quick and efficient service at a reasonable cost. The Bug Guyz LLC proudly stands behind our commitment in providing outstanding customer service along with reliable services for all levels of infestations.