Pest Research – owning a home or a business can come with a lot of challenges – from the upkeep to potential pest infestations. Without proper care and attention, pests can quickly take over your home and business, causing damage to property and live stock. That's why it's important to use The Bug Guyz pest control service. With their expertise and experience, they will keep your home or business safe from pests with pest research and to make sure that you don't suffer any consequences from an infestation. They utilize techniques such as prevention, monitoring, identifying pest species, utilizing population management techniques through habitat modification, chemical treatments or traps. With The Bug Guyz on your side, you will never have to worry about the health of your home or business again!
Pest Research – Questions & Answers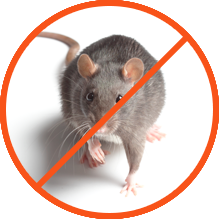 Ants
Ants are insects related to bees and wasps (Order Hymenoptera). Of the 12,000 ant species worldwide, only about 50 become household pests. In North America the number is even lower. Ants do many things to benefit the environments where they live, including your home lawn and gardens. Before you grab the insecticide, consider whether they are truly a pest. Ants invading homes should be controlled, but ant colonies outside can usually be left alone, especially in lawns where they aerate the soil, remove weed seeds, and reduce populations of pests that feed on grass.
Why tiny ants have invaded your house, and what to do about it?
Mice and Rats
Mice and rats can contaminate food, chew on wires and possibly cause fires, damage structures, and most importantly, carry pathogens linked to human illness.
Should I Worry About Termites?
It depends. All wood embedded in earth or in cracked concrete cellar floors, wood flooring, and framework built on concrete slabs is susceptible. Termites favor areas around furnaces, chimneys, hot water heaters, and hot water pipes. If you suspect termite activity, inspect what you can, but always consider professional pest control technicians or building engineers. Probing soft wood with a screwdriver or awl will help determine the extent of damage. The appearance of winged termites suggests that the colony has been present for a few years, and a thorough inspection is needed to identify activity areas and resulting damage.
Tiny Red Bugs
Those red bugs creeping around your home have a name: clover mites. Their color many seem alarming, but fret not; these little guys are harmless. So how did they get into your home, and what can you do about them? We have all the answers!
Get Rid of Cockroaches
While a cockroach infestation is one of the most common pest problems, it's also be one of the most stubborn. Since every home is different, the Bug Guyz can design a cockroach treatment program perfect for your needs.
Spiders
Overall, we realize not everyone loves spiders, but they do manage to make themselves useful in the natural world and can be interesting to study. Remove them from your home if you will, but refrain from using pesticides when possible.
---
Identify Common Pennsylvania Insects
Proper pest identification is the first step in making an integrated pest management (IPM) decision.
Improper identification can lead to unsuitable solutions to pest problems. The pictures and descriptions in this publication should help the homeowner or apartment dweller identify common insects found in the home.
Once the pests have been identified, other sources of information can be used to determine the species' potential as a pest and how to prevent or control them.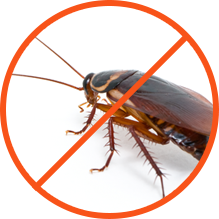 Click Here to Download this handy PDF document: Identifying Common Household Insects in Pennsylvania by The Penn State University Extension program, with pictures identifying these common household pests:
Indian meal moth
Saw-toothed grain beetle
Larder beetle
American cockroach
German cockroach
Brown-banded cockroach
Oriental cockroach
Black carpet beetle
Bed bug
Human louse tick
Flea
Mosquito
House fly
Paper wasp
Asian lady beetle
Book lice
Western conifer seed bug
Vinegar fly
European earwig
House centipede
Silverfish
Brown marmorated stink bugs
Carpenter ant
Termite
Carpenter bee
Make an Appointment Today, Contact The Bug Guyz To Save You From Pests
---
source, https://cals.cornell.edu/new-york-state-integrated-pest-management/outreach-education/whats-bugging-you