The Bug Guyz Service Area, Put the Bug Guyz on the Case!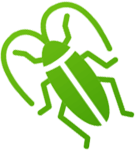 The Bug Guyz LLC offers reliable and knowledgeable pest control services in the Pocono Mountains, the Endless Mountains, and the industrial cities of Scranton, Wilkes-Barre, Pittston, Hazleton, Nanticoke, and Carbondale, Pennsylvania service area. With 20 years of combined experience in the pest control industry, you can be sure that you are choosing the best company for all your pest control needs. Unlike other pest control companies, we are punctual and provide quality services. Our team is dedicated to providing excellent customer service and finding lasting solutions to your pest problems. At the Bug Guyz we use state-of-the-art equipment and environmentally friendly products in our service area to ensure that our work is safe for both humans and animals. With The Bug Guyz LLC, you can rest assured that your home or business is in good hands.

Pests are a dangerous problem that most home and business owners have to deal with sooner or later. From insects like ants and termites, to rodents including raccoons, mice, and rats, these unwanted visitors can cause serious damage if left unchecked. Fortunately, there are several strategies available for controlling pests in order to protect both your home and business from potential damage. It is important to understand the methods of pest control that can help keep these pesky critters away from your property so you can enjoy peace of mind knowing your structure is safe from harm caused by these creatures.
Are you looking to get rid of pests that are making your home or business uncomfortable?
The Bug Guyz are here to help.
From insects like ants and termites, to rodents like raccoons and mice, there are many different kinds of pests that can invade a structure and wreak havoc on its integrity. Fortunately, there are a variety of ways to protect your home or business from unwanted pests.
Get a Personalized Quote Today

---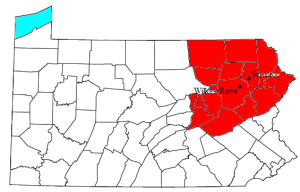 Northeastern Pennsylvania, the Bug Guyz Service Area, Bradford County, Carbon County, Columbia County, Lackawanna County, Luzerne County, Monroe County, Montour County, Northumberland County, Pike County, Schuylkill County, Sullivan County, Susquehanna County, Wayne County, and Wyoming County  Pennsylvania.
NEPA bug control company, bug exterminator, pest control experts