Why Choose The Bug Guyz?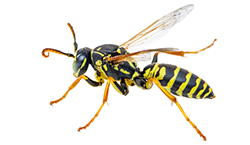 There are many reasons to choose the Bug Guyz:
We place the highest priority on customer service.
We are flexible and will work around your needs.
We are family owned and operated.
We are locally owned and operated.
We offer accessible and affordable pest control services.
We provide residential and commercial pest control.
We provide free inspections.
We provide 24-hour services.
We offer same-day services.
Say Goodbye to Pests When You Choose The Bug Guyz!
No matter the pest problem you may have, The Bug Guyz have got you covered! Our licensed and certified team can eliminate all sorts of pests, from ants to bed bugs to fleas and more. With our knowledge and experience, we can make sure your property is safe, clean, and free from pests. Trust The Bug Guyz for superior pest control services.
Choose The Bug Guyz
Reliable Pest Control Services for Your Home and Business

For many homeowners and businesses in NEPA, rodents like mice, rats, squirrels and raccoons can be a serious nuisance. From hearing scratching sounds in the attic to finding droppings in the kitchen or garage, these pests are a cause of frustration and concern. Controlling rodents is essential to maintaining a safe environment for both people and their pets. Fortunately, there are a number of strategies that can be used to effectively control rodent populations in Northeastern Pennsylvania. These strategies include pest exclusion methods, trapping and baiting systems, as well as chemical control options. With proper implementation of these strategies, NEPA residents can soon find themselves free from the worry of rodent infestations after calling the Bug Guyz.
---
Northeastern Pennsylvania comprises, Bradford County, Carbon County, Columbia County, Lackawanna County, Luzerne County, Monroe County, Montour County, Northumberland County, Pike County, Schuylkill County, Sullivan County, Susquehanna County, Wayne County, and Wyoming County.