Northeastern Pennsylvania Pest Control,
The Bug Guyz, Your "NEPA" North Eastern Pennsylvania Pest Control Experts
Pests can be a huge problem for homeowners, and they can come in many shapes and sizes. From ants, bedbugs, bees, centipedes, earwigs, fleas, flies, hornets and mice to mosquitoes, roaches, rats, ticks and spiders – these pests can threaten your home throughout the year. The type of pest you will encounter may vary depending on the season or region you live in. Therefore it is important to be aware of the various pests that could potentially enter your home and take steps to prevent them from doing so.
When it comes to Northeastern Pennsylvania Pest Control, there is much more involved than just killing bugs or rodents. There are a lot of safety issues and considerations that need to be taken into account in order to protect yourself, your family, and the environment from potential harm. That's why it is important to find a Northeastern Pennsylvania pest control company you can trust to not only do the job correctly but also be safe in what they do and use quality materials in the process.
The Bug Guyz: Reliable & Affordable Pest Control Services
The Bug Guyz is the perfect choice for businesses and homeowners needing reliable and professional pest control services. Karl Besancon Jr. and William Roush are equipped with the state-of-the-art equipment, providing thorough treatments to the areas needing help.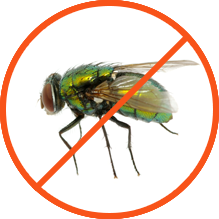 Our offerings range from quick fixes such as sprays, baiting systems, and traps to long-term solutions that develop an appropriate plan of action best suited for your property. No matter what your needs, The Bug Guyz Northeastern Pennsylvania Pest Control knowledgeable staff is passionate about finding the right solution at a price that fits your budget. Karl and Bill strive to provide dependable customer service with fast response times and sustainable pest removal strategies – all in line with industry regulations.
Northeastern Pennsylvania Pest Control – The Bug Guyz
Proudly serving Wilkes Barre and the surrounding areas, Berwick, Bloomsburg, Bushkill, Carbondale, Clarks Summit, Dallas, Drums, East Stroudsburg, Hawley, Hazleton, Honesdale, Kingston, Kunkletown, Lake Ariel, Milford, Moscow, Mountain Top, Nanticoke, Olyphant, Pittston, Saylorsburg, Scranton, Shavertown, Stroudsburg, The Wyoming Valley, Tobyhanna, Tunkhannock, Wilkes-Barre. And the NEPA counties of, Bradford County, Carbon County, Columbia County, Lackawanna County, Luzerne County, Monroe County, Montour County, Northumberland County, Pike County, Schuylkill County, Sullivan County, Susquehanna County, Wayne County, and Wyoming County  Pennsylvania.