Bugs Don't Stand a Chance With The Bug Guyz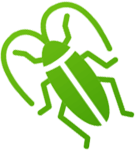 Don't let the bugs bug you! The Bug Guyz provides fast and reliable pest control services in Northeastern PA, we have the experience and know-how to get rid of those creepy crawlies for good.
The Bug Guyz LLC is a pest control company that was founded by Karl Besancon Jr. and William Roush to provide the highest level of customer service for all levels of residential and commercial pest control. Our services range from pest treatments, such as sprays and baiting systems, to comprehensive plans of action for ongoing pest management. With over 20 years of experience in the industry, we have built a reputation for delivering top-quality customer service in a timely manner. The Bug Guyz LLC stands out from its competition by providing an affordable solution for even the toughest pest problems.
The Bug Guyz • Licensed and Insured • Affordable Pricing • Locally Owned and Operated

At The Bug Guyz LLC, we strive to provide our customers with the highest level of customer service when it comes to pest control. Our team of experts will help you with all levels of residential and commercial pest control, from small treatments and management plans to large-scale pest removal efforts. All our technicians are trained in the latest industry standards for safety and pest removal methods, so you'll be sure that your home is safe from every kind of bug. We care about our customers and their satisfaction, so no job is ever too big or too small for us. You can rest assured that we will do everything we can to take care of your needs efficiently and cost-effectively.
Karl and William have both received certifications from the American Institute of Baking as well as a certificate from Purdue University in integrated pest management. This is the highest standard for servicing food-manufacturing facilities. Contact us for more information.
Stop Worrying About Pest Control
The Bug Guyz will effectively and efficiently meet all of your pest control needs. With our 20 years of combined experience, we are the most reliable pest control company in Northeastern, PA that you can trust with your safety and comfort.
Expertise and Experience You Can Count On
At The Bug Guyz, we have been trained and licensed by the Pennsylvania Department of Agriculture to provide the most effective treatment for pests in Northeastern, PA. With a combined 20 years of experience, we are knowledgeable and have identified the best methods to eliminate pests from your property.
Results that Last
The Bug Guyz provide comprehensive pest control services that not only stop current infestations but also prevent future ones from occurring. Our team uses the latest products and techniques to ensure that infestations stay away for longer periods of time.
Efficiency is Key

Our experienced specialists ensure efficient procedures to get rid of your pests quickly while staying within budget. We value timeliness and punctuality when it comes to appointments or estimates which is why we always strive to be on time with every task associated with your project.
---
Additionally, The Bug Guyz team will take extra measures with their experienced technicians to ensure the elimination of all types of pests. They are confident that with their superior customer service and knowledge, they will be able to provide the highest standards in pest management services.
The Bug Guyz Northeastern Pennsylvania Service Area, Bradford County, Carbon County, Columbia County, Lackawanna County, Luzerne County, Monroe County, Montour County, Northumberland County, Pike County, Schuylkill County, Sullivan County, Susquehanna County, Wayne County, and Wyoming County  Pennsylvania.
Northeastern Pennsylvania Pest Control, NEPA Pest Control, Best Pest Control Near Me