Pest Control Services – Termite Treatment, Pest Control & Exterminator
When you've seen a bug in the house or office, turn to The Bug Guyz LLC. Our locally owned business will quickly and effectively take care of your pest problem. We have over 20 years of combined experience and we are licensed and insured for your protection. Contact us …
Owning a home or a business can come with a lot of challenges – from the upkeep to potential pest infestations. Without proper care and attention, pests can quickly take over your home and business, causing damage to property and live stock. That's why it's important to use The Bug Guyz pest control service. With our expertise and experience, we will keep your home or business safe from pests and make sure that you don't suffer any consequences from an infestation. We utilize techniques such as prevention, monitoring, identifying pest species, utilizing population management techniques through habitat modification, chemical treatments or traps. With The Bug Guyz on your side, you will never have to worry about the health of your home or business again!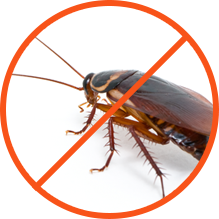 The Bug Guyz Work With:
Home Owners
Office Buildings
Restaurants
School Districts
Retail Spaces
Storage Units
Healthcare Facilities
Industrial Buildings
Food Processing Centers
Motel and Hotel Pest Control
Multi-Unit Apartment Properties
Pests can cause extensive damage to a home or business, making pest control an important concern for many property owners. From insects like ants and termites, to rodents like raccoons and mice, there are many different kinds of pests that can invade a structure and wreak havoc on its integrity. Fortunately, there are a variety of ways to protect your home or business from unwanted pests.
We offer a prevention program to maximize pest control while maintaining a safe environment for employees and customers
---
Licensed and Insured • Affordable Pricing • Locally Owned and Operated • Pest Control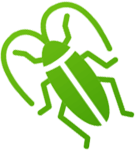 We can respond to your inquiries on the same business day. Complete our online form to request a call back. Professional pest control with a process you can trust. We'll explain your pest problem in plain language and work with you to develop a customized plan to remove your pests problem and keep them from coming back.
Spiders
Ants
Millipedes
Centipedes
Mice/rats
Roaches
Bedbugs

Fleas
Hornets/wasps
Pantry Pest
Mosquitoes
Carpenter Ants
Carpenter Bees
Termites
Once we start your pest control services you can relax. We guarantee we'll remove your pests and keep them from returning, or we'll come back between treatments. The team at the Bug Guyz are committed to delivering excellent customer service and using effective and environment-friendly ways in removing all kinds of pests from your property. So you don't have to worry about your family's health or worry about pets as no radiation or harsh chemicals will be used during the process. With the use of modern equipment like thermal imaging cameras, we can easily detect problems, identify possible solutions and effectively remove any existing infestations.